OUR AWARD-WINNING Estate Planning Lawyer in Columbus Oh IS ALWAYS AVAILABLE
Every person over the age of 18 in Columbus, Ohio, should write a will. A will allows your loved ones to know your wishes for your property, assets, and health if you become incapacitated or die. Adequately drafted wills can ensure that your assets and estate are properly distributed. Your will or trust may be challenged in probate court or, in some instances, deemed invalid.
Writing a will can give you and your loved ones the assurance that you are planning. It is an incredible comfort to know that your loved ones will be cared for when you are gone. The Law Offices of Rathburn & Associates is here to help you if you need a trust or will.
Our attorney Dennis has more than 30 years of combined legal experience and is well-versed in a wide range of practice areas. A credited BBB member Since 2003, we have been trusted to represent clients in state and federal courts. Our Columbus lawyer, Dennis has been trusted to represent clients in Ohio's state and federal courts for many years.
Estate Planning Services
As more assets and property are added to the trustor's will, the process becomes more complex. We are experts in estate planning as well as tax planning according to Ohio and federal laws. We can assist you with the following:
1) Protection of assets
2) Handling matters for farms
3) Pre-probate planning can neutralize the probate process
4) Tax planning that is true and protected
5) Special needs trust is available for adults and children with developmental disabilities
6) Business succession planning
7) Trusts and LLCs
Do you not have a will? Don't wait too long!
Your property may be subject to the probate process if you do not have a will and testament. Many people prefer to avoid probate and control how their property will be handled after their death. Probate can also be beneficial in some instances. Consult our Columbus trust and will lawyer to determine what is best for you.
A simple will is sufficient in most cases. You don't have to make wills complicated. We can help you once you have decided to make a will.
The estate planning attorneys at Rathburn & Associates. can help you create a trust or leave a will to protect your property and assets. We will guide you through the process to fulfill your wishes in the best way for you and your family.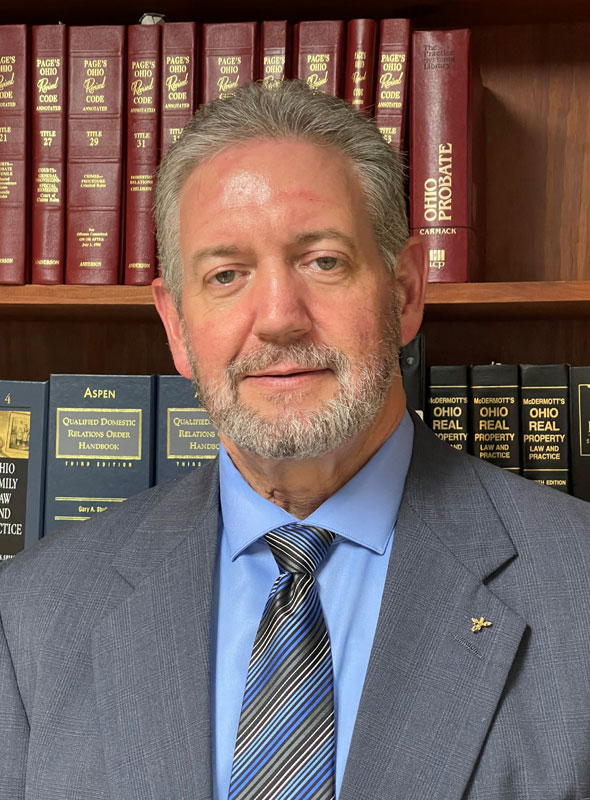 DENNIS RATHBURN
Common Questions Clients Ask About Wills
Retaining a good lawyer in Columbus to create A last will and testament is an important step in planning your future. You can use this document as a standalone document, or it can be part of a larger estate planning. We at The Law Offices of Dennis Rathburn. have the knowledge and experience to help you create a will that is clear for your loved ones.
You can learn more about a will and testament by reading the frequently asked questions or contacting our law offices in Columbus today.
What is a last will & testament?
A last will and testament are often called a will. It describes your wishes for how your estate will be dealt with after your death. You can name guardians for minor kids and direct assets and property to loved ones.
What do I need to have a will?
Although it is not required by law that every person have a will, there are some benefits to having one. A legal will allows you to preserve your right to have your voice heard after you die. It's the best way to safeguard your wishes and keep your loved ones safe from worrying about your estate.
What happens if there is no will?
If you die without a will, the courts will declare you "intestate" and take control of your estate administration. No matter what claims your surviving family members may make about how they want to handle your estate, assets and property will be distributed in accordance with state law. A will not only ensure that your estate is distributed according to state law but also your wishes.
What is the best way to make a will?
When creating a last testament, it is not necessary that you consult a lawyer. You can find many online resources that provide instructions for doing it yourself. It is best to consult an attorney to guide you through the process. This will ensure that your intentions are clear, and your wishes are included in the will.
Can I alter my will after it has been written?
Yes, it is possible to create a new will that replaces any existing wills. It is a good idea, in fact, to review your will and other estate planning documents periodically and in the case of major life changes. You can make sure your will is always accurate and up to date.
Can I make a will that leaves someone behind?
There are protections for children and spouses, but you can usually include or exclude anyone from your will. It is best to be specific about what you intend to do if you are leaving someone out, but not naming them in your will.
What is legal about a will?
A will is legally binding and valid if it meets three criteria.
1) Mental ability: When creating or signing your last will and testament, you must be competent and able to make decisions on your own.
2) Free will: It is illegal to make a will if you have been subjected to undue pressure or are under undue influence. It must be done freely and without outside influence.
3) Witnesses Two witnesses must witness your signature when you sign the will. These individuals cannot be related to you, and they cannot be named as beneficiaries in your will.
Columbus is Ohio's state capital. The city's Scioto Mile is a string of parks on both sides of the Scioto River, with a huge interactive fountain and trails. On the west bank, the COSI science center offers hands-on exhibits and a planetarium. Downtown, the Columbus Museum of Art includes American and European paintings and a sculpture garden. The German Village area has restored brick houses built by 1800s settlers. ― Google
Zip codes: 43002, 43004, 43016, 43017, 43026, 43035, 43054, 43065, 43068, 43081, 43082, 43085, 43109, 43110, 43119, 43123, 43125, 43137, 43147, 43201
Call our office today to set up your free case evaluation – (614) 497-9918