OUR COLUMBUS OHIO PROBATE ATTORNEY HANDLES EVERYTHING FROM DISPUTES TO RETIREMENT
Another title for a Columbus probate lawyer is an estate attorney or an estate lawyer. The job of this lawyer is to guide you through probate from start to finish. Ohio has different probate laws from other states. Your probate attorney will be able to tell you the details and most recent versions of Ohio state law concerning estates. The probate attorney can help you, whether you are the executor or one of the beneficiaries that will inherit assets from the state. CALL (614) 497-9918
Contact An Experienced Columbus Probate Attorney
The details of probate depend on whether the decedent (the person we are talking about) died testate or intestate. To be considered "testate", you must have a valid last Will or Testament. Intestate is not to have such documentation. The Columbus probate lawyer, estate litigators, or probate litigators can handle the case if any beneficiary or other interested party contests the Will.
Here are 8 ways that a Columbus probate lawyer can help you.
We can help you sell your estate property
You can deal with taxes, even income taxes.
Keep track of the estate's checking account
We offer advice regarding the collection of outstanding debts and bills.
Assisting with rollovers and elections for IRAs and 401[k]s and other retirement accounts
You must file all documents required by the probate court
Helping to locate the right appraiser for the estate's assets and property
You can collect the proceeds of life insurance accounts
You can pay inheritance taxes and estate taxes to either the I.R.S. Your probate attorney can help you determine how much money can be used for taxes. While it is hoped that there are not any disputes between beneficiaries, a probate attorney can help to settle them.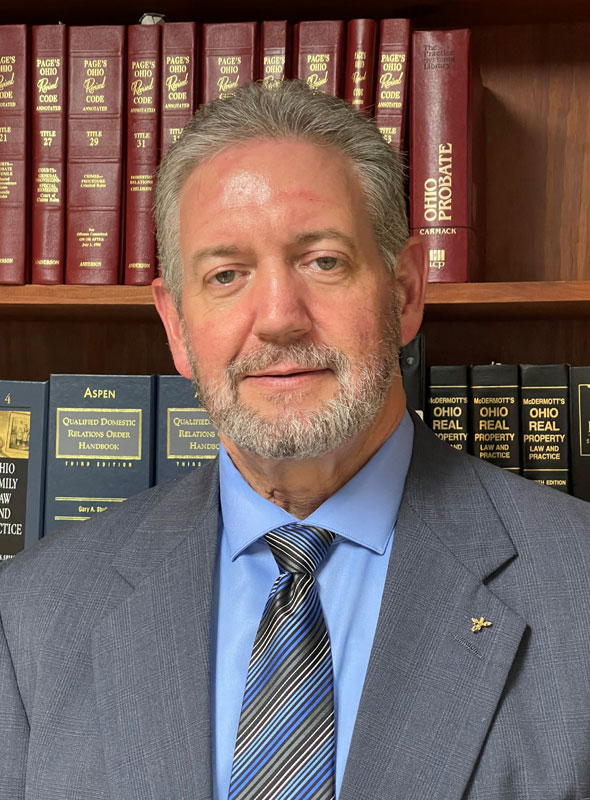 Keep the Process Moving
A Columbus probate lawyer can also help their client by managing the probate calendar. The executor can manage the process by knowing the deadlines, which is the date creditors cannot make any claims against the estate. A Columbus Ohio probate lawyer can help you understand the timeline for the probate case and any other details.
An excellent source of advice
The probate process is not something most executors are familiar with. This is not a problem. If you have any questions, your Columbus probate attorney will be there to help you. They can also advise you on what actions you should take or avoid during the estate's resolution process. An attorney in probate can also issue death certificates. I.R.S. It can be confusing to deal with I.R.S.
Experienced Columbus Probate Lawyers
Columbus's Probate Attorneys near you in Columbus are Experienced | "Probate" refers to the administration of an individual's affairs following death, to pay bills or distribute assets. Probate is generally a proceeding before the county Probate Court. This is known as the administration of an estate.
What do Probate Lawyers do? What Can They Do?
Our job as Probate lawyers is to advise and assist the person designated to manage the estate's affairs. The "fiduciary of the estate" is the person who is designated to manage an individual's affairs. The Executor, Executrix, or Administrator of an estate is the name given to the fiduciary if they have been formally appointed by Probate Court. They are responsible for collecting the assets, paying the bills, and making distributions of them, regardless of whether the Will was followed or statutory law (intestate). Probate is time-consuming and tedious. Everything in court is subject to statutory law so things can be done within a set time frame. An organized estate plan can help avoid probate.
Probate Court handles all aspects of adoption, guardianship, and competency proceedings. All matters before the Probate Court are handled by our attorneys near you in Columbus in all surrounding counties.
Wills
The Will, also known as "The Last Will and Testament", is a written directive sheet that identifies how assets will be divided and who will be responsible for making that distribution. Ohio law requires that a Will be signed by the testator and dated in the presence of two independent witnesses in order to be valid.
A probate attorney can assist in resolving any conflicts regarding the executor. Probate attorneys near you in Columbus are available to help with any disputes regarding the Will after the death of the decedent.
Trusts
A Trust Agreement is a set of written instructions that the Trustee receives regarding how to manage the Trust's assets. A Trust can be either "inter-Vivos" that are established during one's lifetime or "testamentary", which is established by the Last Will and Testament. The Columbus Ohio estate planning process is made easier by trusts.
Trusts can be especially helpful for minor beneficiaries to a Will. A trust can be set up to distribute a certain percentage each year or an amount that can fluctuate each year as beneficiaries age. You can have a trust distribute larger amounts at different ages, for example, 20% at 25 and 30% at 30. Or it can be set aside for specific purposes such as tuition payments or real property investments. Our lawyers can help you customize your Will and trust documents and make them official.
Immediate Case Evaluation! No Waiting! | Our Guarantees
CALL TODAY FOR A FREE CASE EVALUATION- (614) 497-9918