Turn to a skilled and personable attorney that makes everything simple for you when you need estate planning services. The legal team at Rathburn & Associates takes the time to listen to your concerns, determine your needs, and develop a plan that is customized for you and legally binding. Put your confidence in a highly experienced and trusted estate planning attorney in Columbus.
Creating an estate plan doesn't need to be complicated. Many people avoid doing it because they don't understand the process, the legal terms, and other aspects. Fortunately, when you depend on our estate planning law firm, you don't have to worry about a thing. Our estate planning lawyer has more than 25 years of experience in the field. He offers comprehensive estate planning and elder law services. Mr. Rathburn is a member of:
Probate Committee
Family Law Committee
Ohio Bar Association
Real Estate Committee
Credit Bureau of Columbus
Solo Practitioner Committee
Columbus Bar Association
Reputable Estate Planning Law Firm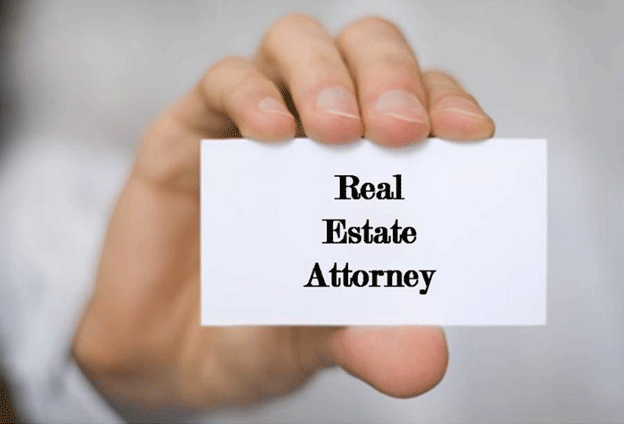 Since 1991, our law firm has served the local area. We offer personalized legal services—not a cookie-cutter approach to estate planning. You are never just a number at our law firm. We take the time to explain everything, so you understand the process and are comfortable with your decision. Our goal is to help you achieve your goals. Protect your family, your assets, and your future with our help. Some of the estate planning services we offer include:
| | |
| --- | --- |
| Wills | Power of Attorney |
| Probate | Guardianships |
| Trusts | Elder Law |
Compassionate & Experienced Estate Planning Attorney
Planning for your passing is a sensitive issue. That's why you need a sensitive and skilled estate lawyer to assist you. Since one of the essential parts of your life is planning for your future, we help you create an estate plan that's perfect for you and your family. We can also help your family avoid probate, so they experience minimal hassles and delays. An estate plan is a legal document that protects your assets while at the same time ensuring your loved ones are provided for when you die. When you depend on our estate planning law firm, we make the process easy, fast, and stress-free. Mr. Rathburn and our legal team advise you throughout the entire estate process.
Contact us if you have questions about the estate planning process. We proudly serve clients in Columbus, Grove City, Hilliard, Dublin, and Worthington, Ohio, as well as the surrounding areas.
What Is Involved in Estate Planning?
The last thing you want is your assets to be held under probate. That is, you want your possessions and finances to be passed to your loved ones and not the court system. By providing comprehensive estate planning services, we help you avoid legal red tape and delays so that your wishes are carried out as soon as possible.
At the same time, it's important to understand that estate planning is not a one-size-fits-all process. It's as unique as you are. That's why you need a lawyer who guides you through the process and creates a plan that works for you. Our estate planning attorney offers upfront answers, so you can make an informed decision when developing your plan. We provide practical guidance and effective solutions for your situation. Estate planning has some benefits, including:
Dictating Funeral Arrangement Preferences & Expenses
Avoiding Time & Costs Associated with the Probate Process
Reducing Taxes to Be Paid on the Estate
Avoiding Legal Problems in Transferring Your Property & Assets
Identifying Beneficiaries to Receive Property & Assets after Death
Determining Medical Care If You Become Incapacitated
Transferring a Business at Your Death or Disability
Identifying an Inheritance Manager for Minor Children
Skilled & Sensitive Estate Planning Lawyer
Sensitive to your needs and concerns, Rathburn & Associates works closely with you from beginning to end. We are happy to make house calls at your home, nursing home, or hospitable. That's because estate planning sometimes requires a sense of urgency. We want to ensure your assets are secure and your needs addressed before you pass away. Regardless of your wealth, an estate plan is essential to have. Let us help you craft one that addresses the different issues that concern you and your family.
Contact us for stress-free and simple estate planning services. We proudly serve clients in Columbus, Grove City, Hilliard, Dublin, and Worthington, Ohio, as well as the surrounding areas.
Attorney for Wills in Columbus
Do you have a will? Even though it may not be something you want to think about – your passing – it's essential that you create a will to plan for it. This is an important document that ensures your affairs are in order before you die. Our attorney for wills in Columbus is fully equipped to address all of your estate planning needs, including wills, trusts, and probate. At Rathburn & Associates, we draft a will based on your needs, so your loved ones and heirs have a stable future.
Many people do not think about creating a will before they die. However, this legal document helps you address important concerns and ensure your wishes are carried out when you have passed. Don't make things harder for your family by not creating a will. Otherwise, the court system will need to get involved to settle issues. Allow our will planning lawyer to document your wishes legally, so the process goes smoothly for your heirs.
Why It's Important to Have a Will Planning Lawyer
You may be thinking about drafting a will by yourself. It may seem easy, but it can prove to be costly in the long run. Sometimes, these types of wills do not hold up in the court of law. That is because they do not contain essential legal details that make the document is legally binding. Why worry about a potentially problematic will? Our lawyer for wills gives you peace of mind by providing comprehensive and customized wills at affordable rates.
When needed, we also strive for an equitable resolution of any disputes when reading a will after your loved one has passed. Our attorney for wills guides you through the entire process. We determine the best course of action to protect your interests, alleviate any concerns you may have, and ensure your loved one's wishes are carried out.
How to Handle Contested Wills
Sometimes, disputes arise when reading a will. If someone challenges it, you need a competent and skilled will contest lawyer to assist you. We handle contested wills in a direct yet sensitive manner. As your attorney, we actively strive for an equitable resolution of any disputes and have achieved successful resolutions throughout the years.
Make your wishes known regarding medical treatment with living wills drafted by our attorney. If you are getting surgery or you are terminally ill, this is an essential legal document that allows another person to make decisions for you if you are unable to do so. Also known as an advanced healthcare directive, a living will do not become effective unless you are incapacitated. Our living will lawyer comprehensive plans so you can feel confident that everything is handled appropriately.
Elder Law Attorney in Columbus
Retirement is just around the corner. Are you prepared for it? Early financial planning is essential—and so is estate planning. As an experienced elder law attorney in Columbus, Mr. Rathburn assists with a variety of issues related to your future—from Medicaid planning and powers of attorney to wills, trusts, and long-term facility care. Safeguard your future with help from our elder law firm.
What to Expect from Our Elder Law Lawyer
Having more than 35 years of experience in the legal field, our knowledgeable and dedicated elder law lawyer is at your service. You always receive personal attention from our team. Based on your needs and goals, we create a plan that works best for you and your family. Our job is to protect your interests by putting your plans into motion. Some of the elder law issues we address include:
| | | |
| --- | --- | --- |
| Lifetime Planning | Medicaid Planning | Guardianship & Guardianship Avoidance |
| Asset Protection | Long-Term Care Planning | Health & Personal Care Planning |
| Powers of Attorney | Living Wills, Wills, & Trusts | Fiduciary Representation & Planning |
Elder Law Firm Providing Personalized Services
Elder law is a delicate and complex process that allows you to choose from any number of planning options. At our elder law firm, we develop strategies that are designed specifically for your needs. By planning, you eliminate any concerns you may have about making quick and ill-informed decisions. Instead, we are with you to provide guidance and support the entire way.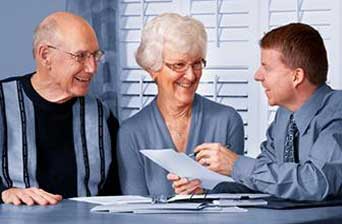 Plan now, and enjoy the rest of your life! We are here to assist with medical care issues related to senior living, as well as other concerns such as disability or incapacitation. They are difficult topics to discuss, but we have the sensitivity and experience to ensure you are fully prepared.
Make the Right Choice with Our Elder Lawyer Attorney
Choosing the right elder law attorney is important. You need a qualified legal expert to create legally sound documents that are tailored for you. When you work with us, we not only help with asset protection for your home and finances, but we also guide your caregivers if needed.
Also, we may be able to help you in finding the right nursing home or assisted living facility for your loved one. Our teams make sure you or your loved one's quality of life is satisfactory for all parties. Come to us for the elder law legal advice and resources you need.
Guardianship Attorney in Columbus
Become a guardian and provide the care your loved one needs. If someone close to you can no longer make or communicate sound decisions, you may want to consider guardianship. Our guardianship attorney in Columbus helps you begin the process. However, guardianship is a complex legal matter. It involves many court controls and filing requirements. At Rathburn & Associates, we are highly skilled in this area of law. Whether you are seeking to become a guardian or you need to appoint one, we can help. By appointing a guardian, you ensure that those under your care are looked after upon your death or if you are incapacitated. Even though guardians may have a bond with the person under their care, the primary role is for them to coordinate and monitor the professional services needed by the incapacitated person.
Skilled & Caring Guardianship Lawyer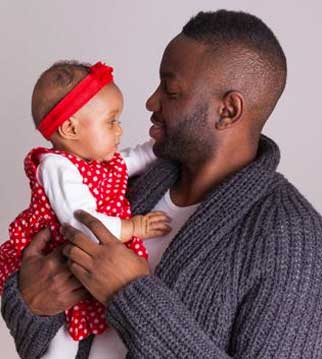 Legal guardians are adults responsible for minors or other adults that are unable to make decisions for themselves for various reasons. They are granted legal authority to act on the behalf of the dependent person. A legal guardian can be appointed through a will, during the process of estate planning, or any other time. Guardians make basic decisions for the wards in their charge, depending on specific regulations set forth by the one who appoints the guardian. This can be as simple as arranging for necessities like school and buying food and clothing to making medical and financial decisions. They are usually appointed by parents, spouses, or other close relatives.
When a child needs a legal guardian, the court can appoint one or the adult caring for the child may apply for guardianship. However, if the child's parents are deceased, but they named a guardian in their estate plan, that person may serve as a guardian if the court approves. For incapacitated adults, a guardian may be appointed to manage the individual and the adult's property, as well as make crucial personal decisions for him or her. Allow our guardianship lawyer to help make the process go as smoothly as possible.
Contact us if you need more information about filing for guardianship in Columbus OH. We proudly serve clients in Columbus, Grove City, Hilliard, Dublin, and Worthington, Ohio, as well as the surrounding areas.
CALL TODAY FOR A FREE CASE EVALUATION : (614) 497-9918