Depend on a Social Security Disability Attorney in Columbus, OH
Are you incapable of going back to work because of a disability? Unfortunately, obtaining benefits from social security disability can be difficult, thus discouraging eligible recipients. Let an experienced social security disability attorney in Columbus, OH, help you with this approval procedure and increase your chances of getting a successful claim. The first question to ask is: Do you have a physical and mental health condition that has prevented or is expected to prevent you from being employed at any job for at least 12 months ? If so, you may be eligible to apply for social security disability and Supplemental Security Income (SSI) monthly benefits. You might even be able to collect a lump sum for retroactive "past-due" benefits. We do this work under federal social security law on a "contingent fee" basis. That means we don't get paid unless we get a favorable award and benefits for you.
Denied Benefits In The Past 90 Days? Contact Today For A Free Consultation! No cost to file a claim. Aggressive representation. Compensation is available. Call us 24/7. Types: Back Injuries, Neck Injuries. (614) 497-9918
Our Law Firm
At Rathburn & Associates we have been serving people on the south side, the greater Columbus area, and central Ohio since 1991. We are located directly across South High Street from the south drive-in theater with very easy access, ample parking, and entrance in the rear of our building. If you are not able to visit our location, we can still help you by making a good, old fashioned "house call" even if that means seeing you or your loved one in a nursing home or hospital. We have a great deal of experience and pledge to provide you with excellent service.
Life sometimes gets people into situations they don't understand. Put your trust in our skilled team. We always welcome new clients and encourage you to call for a consultation. You'll see that we strive to make legal matters understandable and simplify things as much as possible. Our mission has always been to provide our clients with value for their money. At the same time, you'll enjoy one-on-one attention that addresses your specific situation. In our office, you are never just a number or another file but a valued client and unique individual.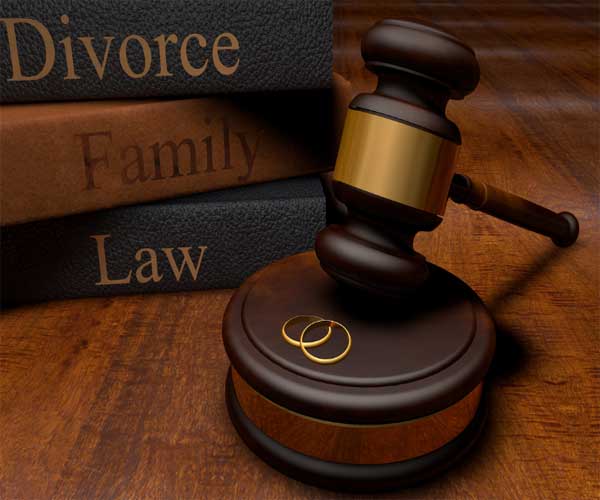 Dennis A. Rathburn is well suited to serve your legal needs. He is a highly experienced attorney and accountant. Mr. Rathburn graduated with an associate's degree in business administration and a bachelor's degree in accounting, both from Franklin University. He graduated with a Juris Doctorate of Law from Capital University Law School. A unique character of Mr. Rathburn is that he was a police officer while he attended college. He is also a proud member of:
Probate Committee
Ohio Bar Association
Columbus Bar Association
Family Law Committee
Solo Practitioner Committee
Real Estate Committee
Credit Bureau of Columbus
"I have always enjoyed my ability to connect with people and quickly develop a solid relationship of trust with clients. My goal is that when you come to my office with your legal needs, you can count on us to talk with you and understand your needs and goals for your family and loved ones. I firmly believe if you give us a try, you will be glad you did. I believe I have a unique ability to help you learn how the law impacts you and your family and assist you in making informed decisions. Give me a call and see for yourself. You will be treated with dignity, respect, and caring. We will talk with you right from the first call; you have my word." – Dennis A. Rathburn, Esq.
Contact us to schedule an appointment with our seasoned and personable attorney. We proudly serve clients in Columbus, Grove City, Hilliard, Dublin, and Worthington, Ohio, as well as the surrounding areas.
Employment Law
Unpaid Wages
Overtime eligibility
FMLA
Employment discrimination
Workplace discrimination
Have you got concerns about such things as hours of unpaid or work overtime ?
If that is the case, it's very important to seek advice from with an experienced employment law attorney on your rights under other legislation and the Fair Labor Standards Act. Workers are also protected against many kinds of workplace discrimination. If you believe you've experienced harassment or discrimination at work due to sexual orientation, handicap, pregnancy, religion, age, sex, race, national origin, or other motives, you should seek counsel. Pursuing a claim of employment discrimination is a complex process, and it's essential to be represented…
About Ohio Social Security Disability Benefits
These benefits are for people who become disabled after paying social security taxes when they previously worked. You must have been employed for at least (5) five of the last (10) ten years with social security withholding. However, SSI benefits are also available for adults who have not been employed and meet certain income and resource requirements. There are special rules applicable to children who suffer from severe impairments as well.
Free Consultation for Social Security Denial
To get started, you may apply at any social security office or online here. Initially, many people that apply are denied benefits. However, many of these people ultimately receive favorable awards and receive benefits with an appropriate appeal. Do not give up without giving us a call at (614) 497-9918 and letting us review what you have. We offer the help of highly experienced attorneys that can make a difference for you. Our team has represented people just like you or your loved one for decades. We know federal law, procedures, and regulations. We will:
Gather Your Medical Records To Establish the Severity of Your Condition
Analyze Your Case
File All Appropriate Appeals
Prepare You To Give Testimony and Appear at Any Hearings
Attend the Hearing With You
Present Your Legal Argument In the Light Most Favorable To You
We'll Work With You On a Social Security Appeal
If you've been denied and feel you have a case to appeal, you don't have to do it alone. Hire experienced lawyers in Columbus, Ohio, who can help you no matter where you live. Our attorney will assist you with the initial paperwork you need to appeal your claim. If we take your case, our fee is "contingent" on us getting you a favorable outcome and is paid from your "past due" benefits based on the federal statutes. If you've been denied SSD or SSI benefits, now is the time to turn to our law firm.
When looking for disability lawyers in Columbus, Ohio, come to our law firm for assistance.
Connect with the legal team at Rathburn & Associates by calling (614) 497-9918 right now.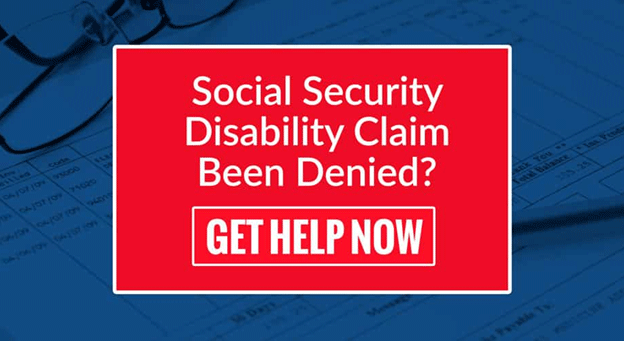 Immediate Case Evaluation! No Waiting!
Our Guarantees

CALL TODAY FOR A FREE CASE EVALUATION : (614) 497-9918