An Experienced Columbus Ohio Trust and Estates Attorney Guiding You Through the Process
We Experienced. And Reputable. WORKING WITH CLIENTS IN THE COLUMBUS OH AREA 20+ YEARS. We Cross Every T, and Dot Every I. to Make Sure Your Estate Planning in Columbus Includes Everything You Need. We are Top Estate Planning Lawyers near you in Columbus with Experience & The Proper Plan To Keep You Protected.
A DIFFERENT APPROACH TO COLUMBUS ESTATE PLANNING
Our goal is to ensure your family is not unnecessarily burdened by the Ohio probate process or loss of income through unnecessary taxation. Traditionally, estate plans in Columbus were prepared once, put away inside a closet, and never seen again. We believe clients do not benefit from a "one size fits all" approach to planning for your future.
"An estate plan does not have to be complicated to work correctly, something our professionals at Rathburn & Associates are prepared to prove. When you're ready to take the first step, visit our real estate law firm in Columbus, Ohio. We will talk with you, understand what your family makeup is — such as next of kin and heirs at law — and understand your financial goals for your family. Only by doing so can we help you understand how the law works and what options will best fit. – "Dennis Rathburn"

CALL TODAY FOR A FREE CASE EVALUATION : (614) 497-9918
Compassionate & Experienced Columbus Ohio Estate Planning Attorney
Planning for your passing is a sensitive issue. That's why you need a sensitive and skilled estate lawyer to assist you. Since one of the essential parts of your life is planning for your future, we help you create an estate plan that's perfect for you and your family. We can also help your family avoid probate, so they experience minimal hassles and delays. An estate plan is a legal document that protects your assets while at the same time, ensuring your loved ones are provided for when you die. When you depend on our estate planning law firm, we make the process easy, fast, and stress-free. Mr. Rathburn and our legal team advise you throughout the entire estate process.
Contact us if you have questions about the estate planning process. We proudly serve clients in Columbus, Columbus , Hilliard, Dublin, and Worthington, Ohio, as well as:
We, serve the following cities and counties: Estate planning Columbus, estate planning Dublin, estate planning Westerville, estate planning Powell, New Albany, estate planning Lewis Center, estate planning Delaware, estate planning Upper Arlington, estate planning Hilliard, estate planning Bexley, estate planning Gahanna, estate planning Marysville, estate planning Granville, estate planning Newark, estate planning Pickerington, estate planning Lancaster, estate planning Columbus , estate planning Circleville, estate planning London, estate planning Franklin County, estate planning Delaware County, estate planning Licking County, estate planning Fairfield County, estate planning Pickaway County, estate planning Madison County and estate planning Union County.
Probate follows what is typically an emotional loss. Attorney Dennis Rathburn has three decades of experience in Columbus, Ohio probate law, and knows how to alleviate the stress of probate by directing executors and beneficiaries.
The Practice of probate
We can guide you through the complex probate process, including:
1) Filing the will together with the Ohio probate court near you in Columbus OH
2) Creating the best strategy for reasonably and expeditiously probating the estate
3) Finding and amassing assets in Columbus OH
4) Closing and opening bank balances in Columbus OH
5) Moving assets in the deceased into the estate in Columbus OH
6) Paying estate taxes in Columbus OH
7) Valuing, handling, preserving and liquidating the estate in Columbus OH
8) Locating beneficiaries in OH
9) Hiring specialists, when appropriate
Valuing and managing the estate
We assist executors with the arduous process of valuing, managing, collecting, protecting, and liquidating the assets of the property. We have a team of specialists. If appropriate, the firm calls upon accountants, financial advisors, realtors, property managers, and specialists to assist with executor duties. We can get expert opinions about assets such as antiques, rare books, cars, and other collectibles for appraisal, management, and potential sale.
Probate disputes
Our Columbus lawyers near you in Ohio are proficient in mediating those disputes when it's in the best interests of the customer to preserve cordial relationships. We assertively defend our client's beneficiary rights within the Ohio probate court, when necessary.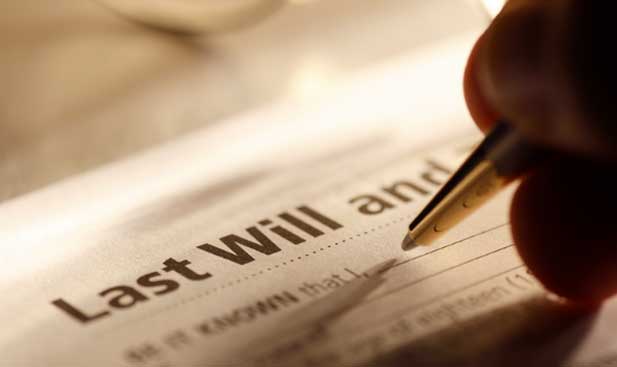 TRUSTED & EXPERIENCED SOURCE FOR PROBATE LAWYER SERVICES IN COLUMBUS OHIO
Rathburn & Associates Provides Probate Lawyer Services in Columbus When You Need Them Most. For local probate attorney services in the Columbus area, Rathburn & Associates will help ! Our firm has three core values that we stand by with every customer: efficiency, value, and expertise. These values can help us by giving us an advantage when it comes to your family's trust planning or probate services in Columbus, OH. Our staff can help you locate a solution ! With more than 25 years of combined experience, our Columbus lawyer will apply practical and comprehensive experience to assist clients in several different areas creatively.
Local Ohio Probate Attorneys near you In Reynoldsburg
Being named as an executor brings considerably more responsibility. Probate administration in Columbus is the legal procedure where resources move from 1 generation to the next. At the law firm of Rathburn & Associates Co. in Ohio, we understand this can be a complicated matter for you. We will guide you in explaining the procedure and making sure you meet your obligations. Our seasoned Reynoldburg attorney gives you some peace of mind during a difficult time of grieving.
Best Probate Litigation Attorneys Serving You In Reynoldsburg
At Rathburn & Associates, we represent plaintiffs and defendants in trust and probate litigation matters, including will contests, breach of fiduciary responsibility, and yet another probate- and – trust-related claims. Courtroom battles and will contest over the estate of a loved one are complex and extremely emotional. Our experienced and compassionate attorneys try to alleviate the strain by giving you knowledgeable and fair legal advice. So you always know the status of your case and our plan, we will keep you informed throughout the whole process.
We help individuals, families, and companies in all kinds of property transactions.
When you require probate lawyer services in the Columbus area, Dennis Rathburn, an Attorneys At Law will help! Speak to our staff immediately. We look forward to hearing from you soon and working together.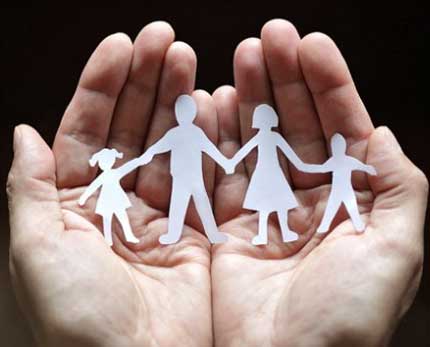 Reputable Columbus Ohio Lawyers Near You
Providing experienced, responsive and personalized legal services in Central Ohio
Dennis Rathburn, Attorney at Law in Columbus, OH is committed to you and trusted by people throughout Central Ohio. With his over three decades of expertise, we can confidently explain the challenges and all of the risks and outcomes to bring a detailed view of your situation. He places a high emphasis on the best way of handling each of his clients' cases and responding when you need help. Our law firm near you in Columbus, Ohio, is adept in handling probate, and accidents, medical malpractice, wrongful death, national family law wills, powers of attorney, health care records, and more. We maintain and deepen our knowledge in such practice areas and to stay up-to-date on other developments and statutory changes. Dennis Rathburn, Attorney at Law, can help you with:
1) Personal Injury in Columbus Ohio
2) Automobile accidents in Columbus Ohio
3) Medical malpractice in Columbus Ohio
4) Wrongful death in Columbus Ohio
5) Slip-and-fall in Columbus Ohio
6) Adoptions in Columbus Ohio
7) Grandparents Rights in Columbus Ohio
8) Real estate — purchasing or purchasing in Columbus Ohio
9) Business formation in Columbus Ohio
10) Contracts in Columbus Ohio
11) Consumer Protection in Columbus Ohio
12) Wills and probate in Columbus Ohio
13) Estate administration in Columbus Ohio
14) Powers of attorney and Healthcare documents in Columbus Ohio
Working to help your peace of mind in Columbus Ohio
Columbus Estate planning and probate laws in Ohio are complex, and the process can be time-consuming. A skilled estate planning lawyer can Columbus; OHO can provide valuable guidance for you and your loved ones. Mr. Rathburn has experience in assisting clients in formulating and executing Columbus estate planning objectives, and he can handle the most sensitive and challenging scenarios. Whether your legal matter involves estate planning, personal injury, or family law in Columbus, Ohio, we treat you and your situation with respect and compassion and provide you individual attention.
ESTATE PLANNING FAQ COLUMBUS OHIO
What does Columbus probate lawyers do?
A Columbus probate lawyer is a type of state-licensed Ohio attorney who, through years of training, ongoing continued legal education, and Columbus attorney experience understands how to advise personal representatives, also known as executors, and the beneficiaries of an Ohio estate on how to settle all of the final affairs of a deceased person and much more then that.
Not every executor needs legal help. If you understand the traditional advice for executors, the very first step is usually "hire a lawyer near me." … If the estate in Columbus Ohio that you're handling and doesn't contain unusual assets and isn't too large, you may be able to get by just fine without a lawyer's help in Columbus.
How do I choose an estate planning attorney near me in Columbus, OH ?
Steps
1. Choose and decide if you need an Estate attorney in Columbus. …
2. Ask friends and family for recommendations. …
3. Visit your state or local bar association's website. …
4. Search for attorneys near you in Columbus, Ohio, who are board-certified specialists. …
5. Look at membership listings for professional groups of estate planners. …
Four Ways to Avoid Probate living in the state of Ohio
1. Get Rid of All of Your real estate Property.
2. Use Joint Ownership With Rights of Survivorship or Tenancy by the Entirety in OH.
3. Use Beneficiary Designations in OH.
4. Use a Revocable Living Trust in OH.
5. The Bottom Line on Avoiding Probate in OH.
An Accessible Columbus Estate Planning Attorney
Our Columbus legal staff can help you determine which option is best for you and loved ones with an estate plan that will achieve your goals. Our Columbus law firm provides free parking and easy access, along with over 27 years of legal experience. You can rely on Rathburn & Associates when you need an estate planning attorney in Columbus, Ohio.
Connect with our compassionate attorneys by calling (614) 497-9918 when you need legal assistance. Immediate Case Evaluation | No Waiting | Our Guarantees
CALL TODAY FOR A FREE CASE EVALUATION : (614) 497-9918