Trust a Real Estate Lawyer in Columbus, Ohio
Real estate transactions can be easier to complete than it sounds. Whether you are selling, buying, renting, or transferring ownership, you will need a qualified Real Estate Lawyer in Columbus, Ohio, to draw the proper paperwork for the transaction to go smoothly. Rathburn & Associates has the qualifications and experience to arrange negotiations, defend or prosecute on your behalf in court, and provide the proper documentation. Dennis Rathburn is a trustworthy advisor and real estate transaction lawyer on the following residential and commercial real estate processes:
• Deeds: Survivorship, General Warranty, Quit Claim Deed, Fiduciary Deed, etc.
• Buy/Sell: Contracts, Residential, Construction
• Land Installment Contracts: LIC, Land Contracts, Forfeiture
• Landlord Tenant: FED, Eviction, Restitution, Set Out,
• Residential & Commercial Leases
• Transfer on Death Designation Affidavit
• Certificate of Transfer
• Life Estate & Remainderman
• First Right of Refusal
• Rent Escrow
• Survivorship: WROS, JWROS, Tenants in Common, Undivided Interest
Experienced in representing businesses and individuals in real estate matters. Client Feedback Awards. After-hours appointments. Reasonable rates. Weekend Appointments. (614) 497-9918
Guarding Your Most Valuable Asset
Protect your investment, whether you are landlord or tenant, commercial or residential property owner, or want to purchase property when you turn to Rathburn & Associates. Having qualified real estate attorneys in Columbus, OH, on your side is the best way to get the results you are looking for.
Contact our real estate law firm in Columbus, OH, by calling (614) 497-9918 when you have an upcoming real estate transaction.
Real Estate Lawyers Columbus OH
We represent our clients in both commercial and residential property issues. Our law firm is composed of helping clients handle sales and purchases of mortgage and mortgage issues and houses. Within our property training, we represent landowners, developers, and landlords and tenants. Our abilities include business leasing and sales, finance, condos and subdivisions, and property purchases. Besides, we supply title insurance.
Commercial Property Estate
Rathburn & Associates can help represent sellers and buyers of borrowers, landlords and tenants, investors, developers, builders, real estate, and owners of property in distinct parts of the housing marketplace. We represent clients in real estate taxation issues, such as filing and safeguarding Current Agricultural Use Valuation (CAUV) software, complaints against valuation, and exempt usage software. Our attorney could also represent clients before the Ohio Board of Tax Appeals and the Ohio Department of Taxation. We represent clients in use and zoning things, such as conditional use license applications, special assessment appeals, variances, and litigation.
A huge portion of our property practice involves property fund jobs. We've represented clients in more than 100 million from the mezzanine and commercial lenders. We work in workouts, loan modification agreements, and forbearance arrangements together with our customers, and also out of funding which arises in litigation. A number of our customers are property businesses, and we represent them in reviewing and drafting easement agreements, property sale and purchase agreements, rentals, and development arrangements.
Residential Real Estate Attorneys Columbus OH
We represent clients in the sale and purchase of condos and houses. We help them in working through the steps of closing the purchase and in negotiating property purchase arrangements. These transactions proceed smoothly, but our expertise is valuable in assisting our customers in reacting if something from the ordinary occurs. We counsel customers in how to structure the sale or purchase of the house also to tackle objectives and to make financing effective. We represent clients once a sale or the purchase of a house doesn't go as anticipated. This includes the discovery of a state of the property which comes up after the purchase. For many individuals, the sale and the purchase of a house happens. It is a normal occurrence. Because of this, we're in a position to manage the transaction economically and efficiently. On request, we're pleased to attend the real estate closing to help guarantee that the trade finished and is closed.
Eviction
Rathburn & Associates, LLC is involved in eviction activities of all kinds. We represent both tenants and landlords in commercial and commercial evictions. In an eviction action, a client's question is about time: How long can it take to obtain out a tenant, or will the landlord have me evicted? We've worked to make an efficient and effective eviction method to receive our customers what they want. Our expertise in eviction actions makes it possible for us to draft if flooding is essential rentals to place our customers in the best place. A tenant's eviction is just a stepped one. We manage claims which are normally the next portion of actions following the eviction hearing and harms.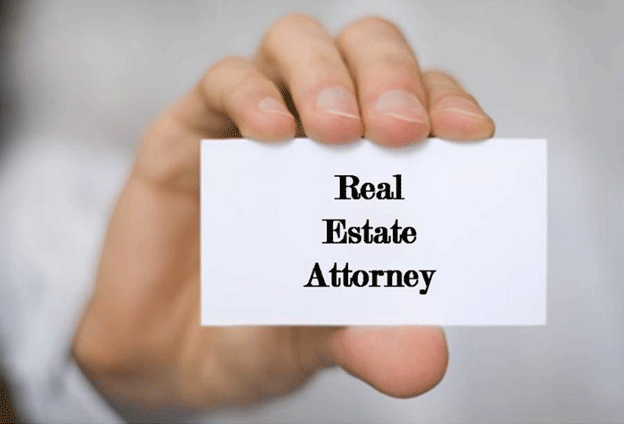 Immediate Case Evaluation! No Waiting!
Our Guarantees

CALL TODAY FOR A FREE CASE EVALUATION : (614) 497-9918