Trust a Real Estate Lawyer in Columbus, Ohio
Real estate transactions can be easier to complete than it sounds. Whether you are selling, buying, renting, or transferring ownership, you will need a qualified Real Estate Lawyer in Columbus, Ohio, to draw the proper paperwork for the transaction to go smoothly. Rathburn & Associates has the qualifications and experience to arrange negotiations, defend or prosecute on your behalf in court, and provide the proper documentation. Dennis Rathburn is a trustworthy advisor and real estate transaction lawyer on the following residential and commercial real estate processes: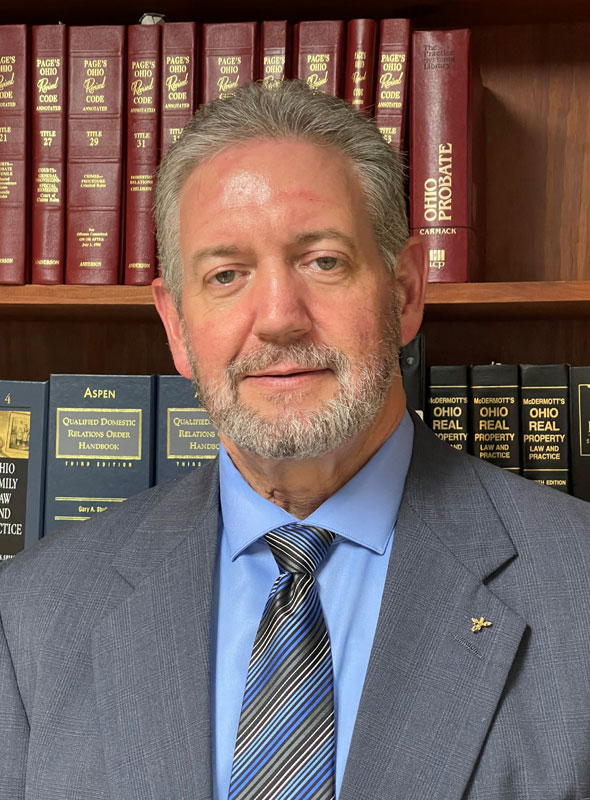 Deeds:

Survivorship, General Warranty, Quit Claim Deed, Fiduciary Deed, etc.
Buy/Sell: Contracts, Residential, Construction
Land Installment Contracts: LIC, Land Contracts, Forfeiture
Landlord-Tenant: FED, Eviction, Restitution, Set Out,
Residential & Commercial Leases
Transfer on Death Designation Affidavit
Certificate of Transfer
Life Estate & Remainderman
First Right of Refusal
Rent Escrow

Survivorship:

WROS, JWROS, Tenants in Common, Undivided Interest
Rathburn & Associates in Columbus prides itself on finding creative solutions to our client's real estate needs. The location of our office is in Columbus Ohio, and it is easily accessible for clients. Our firm intends to provide personalized service to clients and keep its current size. This approach fosters close relationships between our clients and us. Our clients value the personal attention we give and our cost-consciousness. CALL (614) 497-9918.
COMMERCIAL REAL ESTATE LAWYERS SERVING COLUMBUS OHIO
The law firm's lawyers provide regular skilled and experienced legal services to the following real property law areas.
Acquisition, sale, and development master-planned communities, retail, multifamily, residential, commercial, and industrial properties.
Consult with planners, developers, and other interested parties to create condominium communities or convert apartment blocks to condominiums.
Preparation of ground leases, development agreements, and other capital formation agreements.
Developers and lenders can use commercial financing to structure the transaction, prepare and review documents, and use tax increment financing ("TIF") or other government incentives.
Negotiation and preparation of leases for retail, warehouse, and office spaces
The creation of parcels with "air rights" and their development.
Development and operational issues in the hospitality and restaurant industry, including liquor licensing and franchise agreements.
Resolution of title defects, clouds, and negotiation of claims against title insurances
Zoning, governmental, and other private land-use regulations
Construction and architect agreements and related issues, including mechanic's lien and construction dispute resolution.
Defense and litigation of construction defects, covenant enforcement, property rights, easements and condemnation.
The lawyers from the law firm have extensive experience in complex real estate transactions. The firm's lawyers in Columbus have the negotiating skills and knowledge of real property law required to meet all parties' needs to any real estate transaction, whether they be a developer, lender or governmental entity, landlord, tenant, or landlord. Our Columbus lawyers have extensive real estate experience and can offer comprehensive legal services.
Our real estate lawyers in Columbus have the experience to handle any realty project, including downtown redevelopments of office towers and condominium conversions, malls and retail shopping centers, condo conversions, suburban office parks, and office warehouse industrial park, and planned unit developments, including golf course developments, subdivisions, multifamily residential developments, and urban redevelopments with multi-level bond financing. Rathburn & Associates is a local residential and commercial real property law firm in Columbus that serves clients who are looking:
A team of skilled real estate lawyers in Columbus Ohio who are experienced and knowledgeable.
The acquisition, development, construction, and financing of residential and commercial real estate.
A lawyer who can understand both the legal nuances and the realities of residential and commercial real estate.
Expert negotiating skills combined with an understanding of clients' needs to close on time and at a reasonable price.
We would love to work with your own real estate matters. Our real estate lawyers are available for you to meet at your convenience.
CONTACT OUR CINCINNATI CONDOMINIUM ASSOCIATION LAW FIRM TODAY AT (614) 497-9918
The following are some of the services that are routinely offered to Community Association clients:
Consult with planners, developers, and other interested parties in master-planned communities, condominium communities, and the conversion of apartment buildings to condominiums.
Provide legal advice in the application of state statutory law, administrative decisions affecting the operation of Community Associations.
Assisting with the interpretation and enforcement of the governing documents: the Declaration of Condominium and Declaration of Covenants Conditions and Restrictions, and the Articles of Incorporation.
Answering daily questions about operational, technical, and pragmatic issues.
Assist the Board of Directors in fiscal matters such as budgeting and establishing reserves.
The Board will address maintenance and repair issues, and it will distinguish between repairs that can be made by the Board alone and those that require approval from the lot or unit owner.
Contracts for maintenance, repair, and operation of the community.
Collecting delinquent assessment, filing liens, and foreclosing.
Negotiating and drafting contracts for the management of association-owned or managed property, and other services.
Modifying the operational documents in order to remove obsolete provisions and modernize them to meet the current needs of our community.
Ad-hoc committees for counseling owners in the transition phase of the community's development.
Assisting unit owners-controlled Associations post-transition with legal advice. This includes the resolution of claims for warranty, accounting, representation, and the creation of ongoing operational controls.
Are our estate planning options only available to the wealthy?
No. You may think about estate planning and picture someone who is very wealthy. This misconception is common.
CINCINNATI BUSINESS LAW ATTORNEYS
Rathburn & Associates in Columbus business and commercial lawyers in Columbus are dedicated to helping clients achieve their goals for growth and success. Our business law attorneys can assist clients with all aspects of business matters. These include planning issues like choosing an entity, growth and merger issues, as well as purchase and sale and generation transitions. We can also help clients with business disputes. This includes counseling them on whether they should seek resolution through litigation, good-faith negotiations, or Alternative Dispute Resolution like mediation or arbitration.
Our business lawyers deal with a variety of issues, including:
Organization and formation of limited liability companies, partnerships, corporations, and other business entities
Sales and purchases
Stock transactions
Shareholder agreements for purchase or sale
Acquisitions and mergers
Negotiation and contract drafting
Development and financing
Planning for business succession
Family partnerships
Commercial Leases
Intellectual Property
Trademarks
Copyrights
Contact us via telephone or email for more information about general business services. We are happy to discuss any concerns with you.
Columbus
Columbus is Ohio's state capital. The city's Scioto Mile is a string of parks on both sides of the Scioto River, with a huge interactive fountain and trails. On the west bank, the COSI science center offers hands-on exhibits and a planetarium. Downtown, the Columbus Museum of Art includes American and European paintings and a sculpture garden. The German Village area has restored brick houses built by 1800s settlers.
Many Native American settlements were established on the banks of the Scioto River. Columbus was the first European to arrive in Columbus. Franklinton was the first European settlement. It was established in 1797. The confluence of the Scioto-Hyperlink rivers were where the city was established in 1812. Christopher Columbus was the city's first explorer. In 1812, the city was established at the confluence of two rivers: the Scioto and Olentangy. In 1824, the city became the state capital. Despite years of steady growth and industrialization, the city has been through many floods and recessions. In the 1950s, Columbus experienced significant growth. It was the largest city in Ohio by land and population in the early 1990s. Many neighborhoods of the city saw redevelopment during the 1990s and 2000s, including downtown.
It has a diverse economy that includes education, government, and insurance. The Battelle Memorial Institute is the largest private research and development foundation in the world. Chemical Abstracts Service is the largest clearinghouse for chemical information in the world. Ohio State University is one of the largest universities in the United States. Six corporations from the U.S. Fortune 500 are in the Greater Columbus region as of 2021: Alliance Data, Nationwide Data, American Electric Power, and L Brands.
Zip codes: 43002, 43004, 43016, 43017, 43026, 43035, 43054, 43065, 43068, 43081, 43082, 43085, 43109, 43110, 43119, 43123, 43125, 43137, 43147, 43201